Why You Should Feel Comfortable with Online Therapy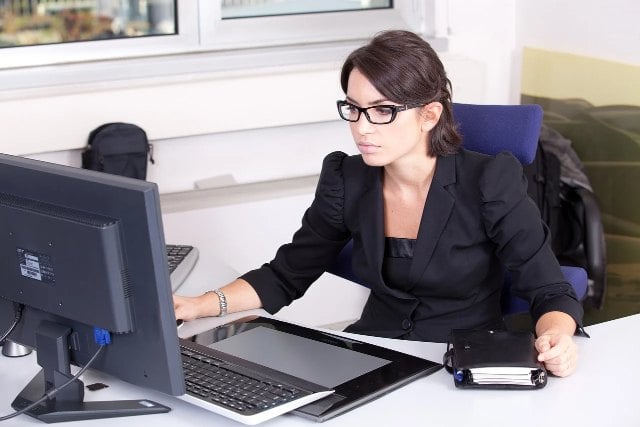 Feeling comfortable talking to a therapist at all can be a challenge. The ability to trust an online psychiatrist can be even more of a challenge.
There are benefits to an online therapist, however, and you shouldn't fear professional online therapy. It just might be exactly what you need to help you feel better.
It's understandable to be skeptical and wary of new mental health techniques. But, in reality, online therapy isn't much different than regular therapy. It just is given through a different communication channel-virtually instead of face to face.
To ensure that you are happy with the therapist that you use, many different online therapy clinics will have you talk to an online consultation therapist. This person's sole job is to find out why you are seeking therapy and which therapist would be the right match for you.
Online Therapy Methods
To help put your mind at ease, let's discuss what you can expect in an online therapy session and the different methods of treatment that your psychologist might use.
Text Therapy
This type of therapy has to be the least invasive and most immediate type of therapy. It is very helpful to be able to dump what's on your mind into a text right away as you are feeling it instead of having to wait until that evening or later on in the week.
Most of the time, you won't get an immediate text back from your therapist but you will get a response that day. This is the most popular method of online therapy because it is easy and can be done many times throughout the day.
The conversation, or texts, that you send could be the same amount of back and forth as a traditional session. It depends on how much you reach out.
If you want to stress a certain emotion through text, you can always add emojis to your conversation so that you therapist gets a better feel of your problems.
Video Chat
Just because you no longer use the traditional face to face therapy, doesn't mean you can't share a face to face session with your therapist.
Video chatting is another popular form of online therapy that has some advantages over text messaging. If you share your feelings better by talking it out and find it hard to put how you feel into writing, then video chatting is best for you.
You will have to set up a time with your therapist to connect but because of the way it is set up, you can do this from the comfort of your home or even on your lunch break at work.
Mobile App Therapy
There has been an uprising of many mobile apps that claim to be as effective as online or traditional therapy. However, these apps are not checked by the American Psychiatric Association for efficacy and can be created by anyone, whether they are a certified psychologist or not.
You should exercise caution when using any of these apps unless your online therapist has checked it and told you that you could benefit from them.
That's not to say that all mental health apps are bad, but they should not replace the professional help of a therapist.
Some online therapy clinics do have their own mobile apps to help their practitioners connect with their patients. These can be very helpful and are safe to use.
*THE ABOVE IS NOT, AND SHALL NOT BE CONSIDERED AS, A PROFESSIONAL OR MEDICAL ADVICE.
We receive advertising fees from the service providers we rank below. Advertising Disclosure
learn more