Why You Should Feel Comfortable with Online Therapy
Feeling comfortable talking to a therapist can be a challenge. The ability to trust an online psychiatrist can be even more of a challenge.
There are benefits to an online therapist, however, and you shouldn't fear professional online therapy. It just might be exactly what you need.
It's understandable to be skeptical of new mental health techniques. In reality, online therapy isn't much different than regular therapy. It's just given through a different communication channel.
To ensure that you are happy with the therapist you use, many different online therapy clinics will have you talk to an online consultation therapist. This person's sole job is to find out why you seek therapy and which therapist would be the right match for you.
The Advantages of Online Therapy
There are numerous advantages of online therapy. While some people prefer to visit a therapist in person, you can have the same therapeutic relationship with an online therapist. Plus, there are many more advantages to online therapy that make this type of mental health service popular.
It's incredibly convenient to log on to your computer and simply go to therapy. Instead of taking time off of work or finding the time to squeeze in a session, you can do all this from your phone or computer. Because there are many types of online therapy, you can even do more than just video chat. You can text or even have a phone call with your therapist if the need should arise.
Online therapy services are confidential. This means that anything you tell the therapist will stay between you and your mental health professional. While there are some exceptions to the confidentiality rule, such as telling the therapist that you plan on hurting yourself or someone else, everything else will remain confidential.
Further, some people may be hesitant to use online therapy because of the online interface. Many of the best online therapy websites have addressed this and use encryption that is compliant with HIPAA. That means that not only is your session safe, but all information including text, emails, and any other Internet-based communication is protected.
While mental illness is never something to be ashamed of, some people are hesitant about therapy because they're worried about what others might think. Unfortunately, people at your work notice when you leave for a doctor's appointment. If you start going to a weekly doctor's appointment, they might start asking questions. But with online therapy, you can close your office door, turn on your computer, and have a session with your therapist. Or, you could even have a text message session with your therapist and keep it especially covert. So if you are worried about the potential stigma that can sometimes be related to mental illness, online therapy may be right for you.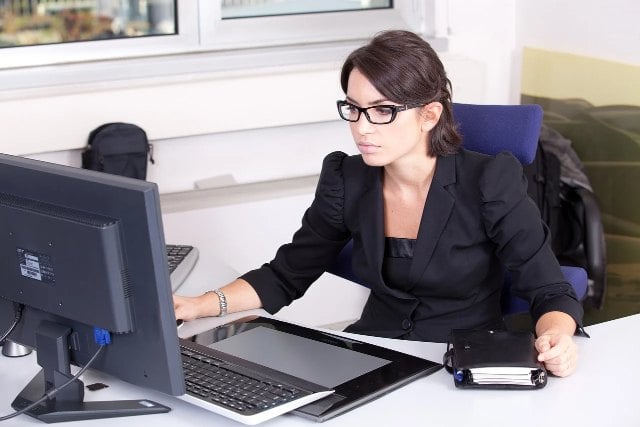 Easier Selection Process
Finding the right therapist can be a challenging task. Not only will you likely have to wait a couple of weeks to get in with a prominent therapist, but you may not even end up liking that individual and have to find another therapist. Finding the right therapist has been compared to the dating process because you have to find one compatible with your personality and therapy needs.
With online therapy, you can quickly look through all of the online bios of your potential mental health professionals. You can see their therapy philosophy, reviews from anonymous clients, and what type of areas of mental illness in which they specialize.
Can Be More Cost-Effective
While we will not explicitly say that online therapy is cheaper than in-person therapy, many online platforms offer affordable payment plans. Health insurance will cover therapy in many cases, but if you are paying for it out-of-pocket, online therapy may be an excellent choice. Instead of having the therapist work for a firm, many online therapists work as independent contractors, so they don't have to charge extra fees.
Many Options to Choose From
One of the major benefits of online therapy is the many options of therapy types that you can choose from. Because you don't have to worry about finding the firms that offer your particular services, it can be much easier to get the type of therapy you were looking for. Plus, you are no longer restricted by geographical locations or medical insurance. Online therapy platforms usually offer the following types of therapy:
Individual therapy
Group therapy
Family therapy
Couples therapy
Support groups for various mental illnesses, substance use, and life events
Best Value

#1 Rated Onine Therapy with 1 Million+ Users

Accepting insurance

Discreet therapy from the comfort of your home

24/7 Text, voice & live video sessions

Flexible plans, cancel anytime

HIPPA compliant | FSA/HSA approved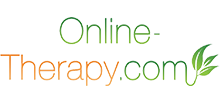 Therapy Offered via Video, Chat, and Phone

Switch therapists or cancel anytime

Secure and private communication

Access 24/7

Affordable Online Therapy that Fits your Lifestyle

Easily accessible from every device

Licensed therapists, switch /cancel anytime
Online Therapy Methods
To help put your mind at ease, let's discuss what you can expect in an online therapy session and the different treatment methods that your psychologist might use. The type of therapy that is right for you may differ from others. You may even switch the type of therapy that you use, depending on your schedule. That is another reason why online therapy is a great choice. It's a lot more flexible than typical therapy sessions.
This type of therapy has to be the least invasive and most immediate type of therapy. It is beneficial to dump what's on your mind into a text right away as you are feeling it instead of having to wait until that evening or later on in the week.
Most of the time, you won't get an immediate text back from your therapist, but you will get a response that day. This is the most popular method of online therapy because it is easy and can be done many times throughout the day.
The conversation or texts that you send could be the same amount of back and forth as a traditional session. It depends on how much you reach out. If you want to stress a specific emotion through text, you can always add emojis to your conversation so that your therapist gets a better feel of your problems.
Additionally, texting can serve as good information to discuss at your next full therapy session. So if you do send text messages throughout the week and don't get a chance to talk at that time, you can discuss the texts during a full therapy session.
Just because you no longer use traditional in-person therapy doesn't mean you can't share a face-to-face session with your therapist. Video chatting is another popular form of online therapy that has some advantages over text messaging. If you share your feelings better by talking it out and find it hard to put how you feel into writing, then video chatting is best for you.
You will have to set up a time with your therapist to connect. Because of how it is set up, you can do this from the comfort of your home or even on your lunch break. This is still a convenient way to partake in a therapy session because instead of having to take time out of your day to drive to the clinic, you can simply open your computer or your video chat on your cell phone to have your therapy session.
In addition to video chat and texting, you can call your therapist for a phone session. This can be an excellent choice for people who don't want to text but don't feel comfortable doing a video chat. You can still partake in the complete convenience of talking to someone, but you can do so without being face-to-face, which may allow you to have a more honest conversation.
Similar to a video chat, you will likely set up a time with your therapist to talk over the phone. You will still have to take time out of your day to have this session, but it's also easy to squeeze in if you need.
There has been an increase in many mobile apps that claim to be as effective as online or traditional therapy. However, the American Psychiatric Association does not check these apps for efficacy and can be created by anyone, whether they are a certified psychologist or not.
You should exercise caution when using any of these apps unless your online therapist has checked and told you that you could benefit from them.
That's not to say that all mental health apps are bad, but they should not replace professional help.
Some online therapy clinics do have their own mobile apps to help their practitioners connect with their patients. These can be very helpful and are safe to use.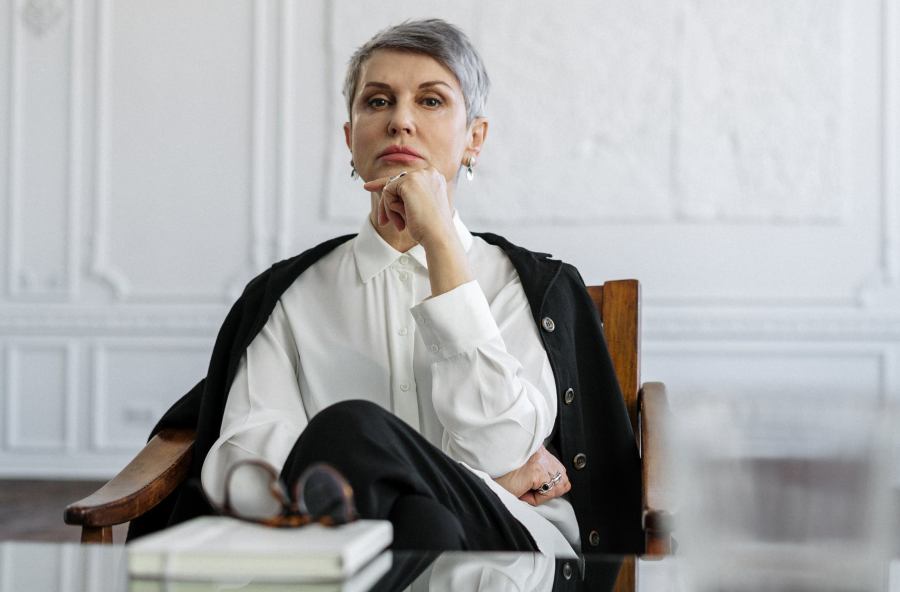 Common Types of Therapy
As you are looking for a therapist, you may want to look for the types of therapy they use. The tenets that make up these types of treatment typically influence their practice and how they will help you. The three we will discuss below are just a few of the many types, so we encourage you to research the different types of treatment before choosing one.
Cognitive Behavioral Therapy
Cognitive behavioral therapy (CBT) is one of the most common forms of treatment used to help individuals work through mental illness. For example, cognitive behavioral therapy can be successful for treating depression, anxiety, eating disorders, and substance abuse. Additionally, CBT can also be good for working through relationship issues, grief, sleep disturbances, and more.
With CBT, you will evaluate the problems that you face and help find new ways to cope with those issues. CBT is a problem-focused therapy that will help you find the best ways to cope with what you are dealing with. You will learn to change your thoughts to influence your behavior.
As one of the oldest therapies around, psychodynamic therapy may work for some. While many of the original methods of psychodynamic therapy are no longer used, it is generally considered a type of talk therapy that helps uncover your subconscious thoughts. This type of therapy may be suitable for individuals looking for a deeper understanding of themselves and their challenges.
Person-centered therapy is quickly becoming a popular type of therapy. In this type of therapy, the therapist will help guide you to find solutions to the problems that you face. This type of therapy generally focuses on empathy, feedback, and active listening by the therapist. It will help you reflect on your experiences and find ways to cope with the problems that you face.
Final Thoughts
Online therapy can be a great choice for anyone. Whether you have had therapy in the past or looking for a therapist for the first time, it can be an easy transition to online mental health services. Because of the convenience, the variety of choices, and the confidentiality, you should feel comfortable choosing online therapy to help take control of your mental health.
*THE ABOVE IS NOT AND SHALL NOT BE CONSIDERED AS PROFESSIONAL OR MEDICAL ADVICE.
We receive advertising fees from the service providers we rank below.
Advertising Disclosure