Online-Therapy.com
Elevating the concept of online therapy to a whole new level, Online Therapy offers far more than simple text chats and video calls with therapists on your computer. It provides an entire therapy toolbox, complete with worksheets, a journal, an activity plan, yoga workouts, and more to help you deal with emotional difficulties and challenging periods of your life. The site offers instant help, whenever you need it, on any device you like.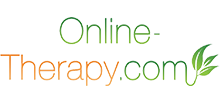 Pros
Multi-messaging platforms to communicate with your therapist 20% discount on your first month
Get help when you need it no matter the time
Get a wide range of tools and support
*THE ABOVE IS NOT, AND SHALL NOT BE CONSIDERED AS, A PROFESSIONAL OR MEDICAL ADVICE.
We receive advertising fees from the service providers we rank below.
Advertising Disclosure