Brightside
Anxiety and depression have widely affected Americans. In detail, this means 40 million suffer from anxiety, and 20 million are dealing with depression. But you can't just regard them as statistics, because these victims of anxiety and depression are real people. How do you seek help if you suffer from either or both? If you haven't been feeling good about yourself, take comfort in the fact that you are not alone. The Internet is a good place to start if you're looking for a reliable and effective companion and therapist, and you can consider seeking help from Brightside. Brightside, as an online therapy platform, will guide you through moving forward if you are caught in the mire of anxiety and depression. If you need to find a way to go back to being your best self, you can seek the help of the dedicated Psychiatric Care Team at Brightside.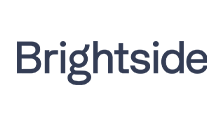 Pros
Clinically Proven Personalized Support Plans
$58 per week
30 days money-back guarantee
Licensed therapists in your state
*THE ABOVE IS NOT, AND SHALL NOT BE CONSIDERED AS, A PROFESSIONAL OR MEDICAL ADVICE.
We receive advertising fees from the service providers we rank below.
Advertising Disclosure