Online Therapy Jobs & Online Counseling Jobs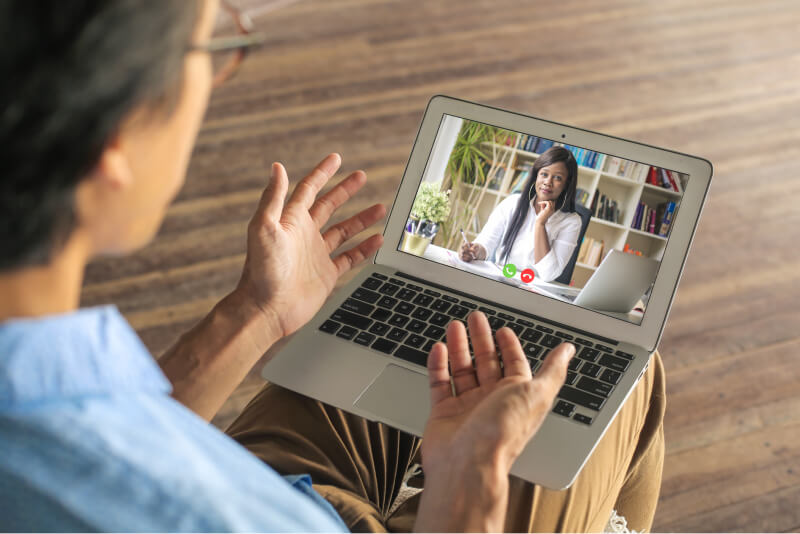 Looking for your next therapy job opportunity?
Are you a qualified therapist looking to expand your network? If you've ever thought of becoming an online therapist and you're looking to learn more about the available opportunities then you're in the right place!
Since the advent of the internet, many businesses and services have moved online and in recent years, in-office therapy sessions have become virtual sessions. Providing counseling services online has made the job not only easier but has also allowed therapists to add more clients to their portfolios. Continue reading this page to learn more about becoming an online therapist on Better Help or TalkSpace.
Apply to BetterHelp Apply to TalkSpace

Advantages of an online Therapist
With the steady increase of mental illness cases in the US, online therapy jobs have been on the rise. If you want to become an online therapist, there are enough jobs available for you.
Here are some benefits you'll enjoy as an online therapist:
1. Reliable Income
Top online therapy services handle thousands of clients every month which gives you the opportunity to earn a steady influx of income whether you sign up as a full-time or part-time therapist.
 2. Focus on Counseling
By using an online therapy service, you don't have to worry less about billing clients and setting up a support system, instead, you can just focus on providing counseling services. The platform would handle the rest and you'd still get to help people do better with their lives.
3. Work Flexibility
Rather than having to sit in the office all day, you can offer counseling right from the comfort of your home and at your own schedule.
4. Complete Package
Online therapy services will provide you with all the necessary tools needed to speak with and provide solutions to clients. You don't have to worry about installing or setting up software and apps as they will handle the technical stuff and leave the counseling to you.
How to Become an online Therapist
The best way is to join Better Help or TalkSpace. Both Better Help and TalkSpace offer user-friendly platforms for online therapists to communicate with people suffering from mental health issues. Here is some useful information about both platforms.
BetterHelp
Founded in 2013, BetterHelp is one of the leading online portals providing online counseling and therapy services through phone, text, and web-based communication. They currently support more than 10,000 clients every month with online therapy solutions for healthy living.

Requirements for joining the platform:
To join the platform, you must
Be licensed by a State Board,
Have experience in counseling
Possess excellent writing skills
Have a right to work in the US.
Sign up process + How do you apply for a Job:
To apply, you need to fill out the online application form. After submission, you will be contacted on the progress of your application.
See If You Qualify For an Online Counseling Job
How Much Do Online Therapists Make on the platform?
On average, BetterHelp therapists make around $30 per hour but you can earn more depending on the service you offer.
Pros and Cons for working as an online therapist on BetterHelp
Pros
Large customer base
A+ Better Business Bureau rating
Pays better than other online therapy platforms
Cons
Pay is lower than averages for traditional counseling sessions
Talkspace
Talkspace is an online therapy service founded in 2012. It provides users with access to licensed therapists through web and mobile devices. It is one of the leading platforms to get effective online therapy counseling.

Requirements for joining the platform:
To sign up as a therapist on Talkspace, you must possess the following:
A graduate degree in Psychology/psychiatry
Individual professional malpractice liability insurance policy
Individual NPI number
Complete and submit a CAQH application
Sign up process + How do you apply for a Job:
To apply for a job, you will have to visit the Talkspace official website and sign up as a provider or prescriber.
See If You Qualify For an Online Counseling Job
How Much Do Online Therapists Make on the platform?
Therapists at Talkspace can earn as much as $20 per hour including bonuses.
Pros and Cons for working as an online therapist on Talkspace
Pros
Legitimate online therapy service
Flexible working hours
Large customer base
Cons
Average pay is lower than some online therapy services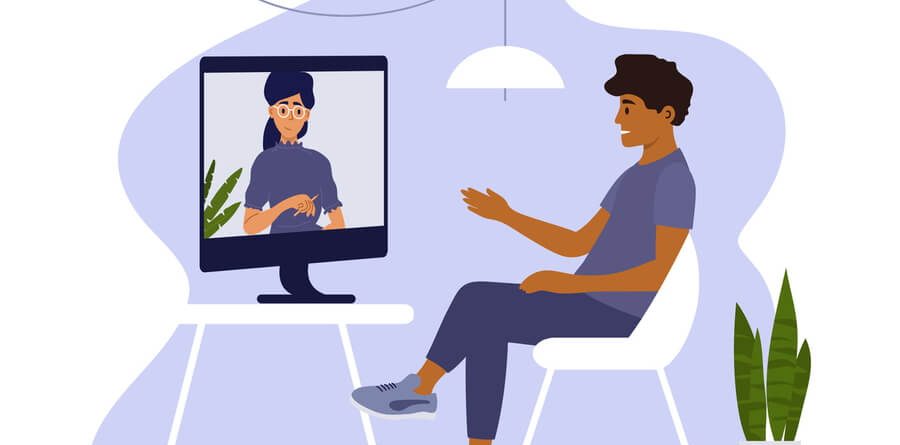 Online Counselor Jobs: Frequently Asked Questions (FAQ)
How much do online counselors make?
Online counselors with a few years of experience and fewer qualifications can earn as much as $30/hour on average. With more years of counseling experience, this earning potential increases to $50/hour. Online counselors could also put in more work hours for extra pay.
What qualifications do I need to be a counselor?
In most cases, you will need a graduate degree (Master's or Ph.D.) to become eligible for licensure in your state. You will also be required to undergo two to three years of additional study including clinical service hours after your undergraduate program. You then need to be licensed in your specific therapy field eg having an LCSW, LMFT, and/or LPC among others.
Is Counseling a Good Career?
Of course! You could make an excellent living from offering counseling services either by practicing full-time or part-time.
Apply to BetterHelp Apply to TalkSpace
We receive advertising fees from the service providers we rank below. Advertising Disclosure
learn more