Does Insurance Cover Therapy?
Because mental health is so important, many insurance companies now do cover therapy. Typically, they will cover one-on-one treatment with a professional who specializes in mental health. However, some insurance companies may also cover group therapy sessions and mental health classes. Insurance companies may also cover the following services:
Help for substance abuse disorders
Mental and behavioral health inpatient services
Psychotherapy
Counseling
Medication management
Psychiatric emergency services
Talk therapy
Cognitive Behavioral Therapy
This is in no way an exhaustive list because it depends on the individual plan and type of insurance. Always check with your insurance provider before participating in therapy.
Does Insurance Pay for Online Therapy?
Up until the COVID-19 pandemic, many insurance companies only covered face-to-face individual therapy. However, thanks to social distancing and other safety requirements, many now cover Telehealth and other online mental health services. Now instead of having to pay out of pocket for Telehealth, you may only be required to pay a small copay once your deductible is reached.
However, not all providers will allow for online therapy or may only cover specific platforms. These situations will likely depend on the state you live in, the therapist you choose to work with, and your insurance plan.
Is It Bad to Use Insurance for Therapy?
Just because your health insurance will cover online or in-person therapy, it does not mean you potentially want to use it. Of course, it can be great to have your health insurance pay for the service because it does get expensive at times. Your therapists' billing office might offer a reduced rate for self-pay patients which could end up being cheaper than billing your insurance. Check with your mental health professional to see which option would be best for your needs.
Less Confidentiality
Therapists cannot divulge any information that you share except if you disclose that you plan to hurt yourself, someone else, or are in danger. If using your insurance then your therapist will have to disclose health information to your insurance company for payment. So, if you are comfortable with your health insurance knowing about your potential mental health challenges, that shouldn't be a problem.
Potentially Higher Insurance Premiums
Even if you have decided you are comfortable with your information being shared with your insurance provider, sharing this information may increase your insurance premiums. This is because if you get a diagnosis of a mental health disorder, receive treatment, and discontinue therapy, any future health insurance companies may categorize you as having a pre-existing condition, thus making it so that you have to pay a higher insurance premium each month. Of course, this will only impact you if you change insurance or switch your policy, but this something to keep in mind as you decide whether or not to have your insurance cover your therapy sessions.
Insurance-Driven Treatment Plans
Like doctors, therapists and counselors likely have to follow treatment plans approved by your insurance company. Unfortunately, this may mean that you have to try a different type of treatment, medication or go to a less expensive provider because they are otherwise uncovered by your insurance.
Best Value

#1 Rated Onine Therapy with 1 Million+ Users

Accepting insurance

Discreet therapy from the comfort of your home

24/7 Text, voice & live video sessions

Flexible plans, cancel anytime

HIPPA compliant | FSA/HSA approved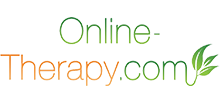 Therapy Offered via Video, Chat, and Phone

Switch therapists or cancel anytime

Secure and private communication

Access 24/7

Affordable Online Therapy that Fits your Lifestyle

Easily accessible from every device

Licensed therapists, switch /cancel anytime
How Do You Know if a Therapist Takes Your Insurance?
To find out if a therapist takes your insurance or if your insurance policy covers or certain type of therapy, the easiest way to find out is to check the website of the mental health professional that you plan on working with. Luckily, many of these online platforms will have a link that you can click to see which insurance companies they take.
In addition, the insurance company's website or the mental health platform's website may have a form that you can use to check to see if you have the right insurance coverage. Typically, all you need to give them is your name, the type of insurance plan you have, and your policy number, and you will likely be able to see instantly if you are covered. If it's not instant, it should only take a short time before you know if that website takes your insurance.
Usually, mental health service providers will have a list of insurance plans that they can accept. This list is usually found on their website. However, if you do not see your insurance or insurance plan and want to get more information, it's best to contact the customer service line to confirm coverage.
Besides contacting the mental health platform's service line, you could also call your insurance company to see if they have covered that type of therapy in the past. Typically, your insurance company can help you find an online therapist that's in-network and works with your insurance plan.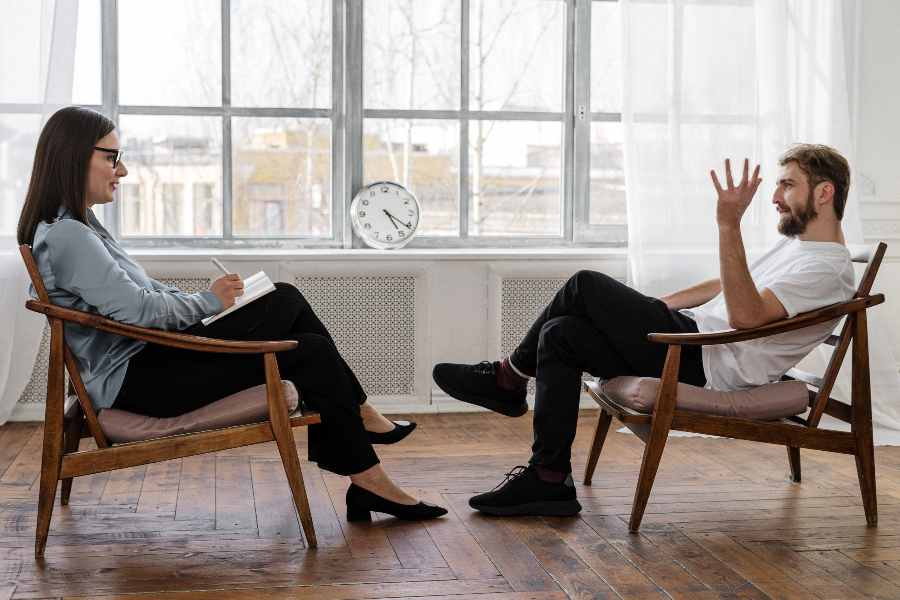 Does Blue Cross Blue Shield Cover Online Therapy?
For the most part, Blue Cross Blue Shield will cover online therapy services. Because it is one of the largest health insurance companies in the United States, it is one of the many that is now covering online therapy services.
However, this insurance provider may not cover therapy if you work for a larger employer that does not have mental health benefits or if your health insurance plan was created before 2014. You can simply look at your outpatient mental health line on the summary of your benefits. Typically, therapy is considered a type of outpatient mental health service, and you should be able to find it stated clearly in your coverage documents.
Do Online Therapy Providers Take Medicaid or Medicare?
Similar to some of the private insurance companies, both Medicare and Medicaid have expanded their coverage so that they can cover online therapy. Medicare covers online treatment for all of its members, and the Medicare Advantage plans also cover online therapy.
However, with Medicaid, the insurance coverage that you get with your plan will depend on your state of residence. While there were significant expansions during the COVID-19 pandemic, you should still check to see if you are covered in your state.
Typically it's easy to find out if an online therapy provider takes Medicaid or Medicare. Usually, you can find this information on their website, or you can call the customer service line.
Can Talkspace Be Covered By Insurance?
Talkspace Is one of the largest mental health online platforms around. Currently, talk space covers 40 million people who have private insurance or are covered under their employer's health insurance plan.
Talkspace is covered by many of the top insurance providers, including:
Cigna
Optum
Blue Cross Blue shield
Humana

Does BetterHelp Take Insurance?
Unfortunately, BetterHelp is not currently covered by any insurance provider. However, Betterhelp is a relatively inexpensive service and wants to be available to as many people as possible. While they are not currently covered by insurance, it may still be an affordable option for individuals looking for convenient online therapy.
Final Thoughts
Now let you know about insurance and how it works with online mental health therapy, you should be ready to start looking for the right mental health platform for your needs. While you could spend a significant amount of time browsing online, contacting your insurance agency, and doing research, it may be easier to check out our expert guides on the top online therapy services.
Our experts have reviewed the best platforms for online therapy so that you have all the information you need to get the best online therapy around.
*THE ABOVE IS NOT AND SHALL NOT BE CONSIDERED AS PROFESSIONAL OR MEDICAL ADVICE.
We receive advertising fees from the service providers we rank below.
Advertising Disclosure