Are Online Therapists Real Therapists?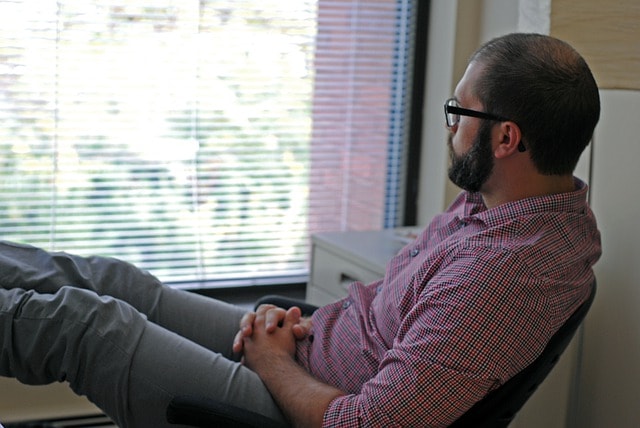 When we log onto the internet and talk to someone on the other side, there is never a real guarantee that we know for sure who we are talking to. Without the face to face contact, it is normal to be wary about online relationships, whether personal or business.
That brings the question of the title of this article. What about online therapists? Are they legit? How do we know that the person we are talking to is actually a licensed professional? How do we know that we are talking to a person at all and not some bot that has been programmed with a few responses?
Those are all very valid questions and you definitely will want to be careful who you trust with your personal information. This article will help to alleviate some of your fears and give you some markers to look for to ensure that the online therapist you choose is a real one.
Credentials of Online Psychiatrists
The credentials of an online therapist would be the same as the credentials of a traditional therapist. In fact, an online therapist could have gone to the same college and gotten the exact same degree as a traditional therapist in your hometown.
Many online therapists might have more than one degree. They may hold a master's in psychology but get some other specialization as well such as substance abuse or family counseling.
It's up to you to check their credentials and make sure they have good ones. It would be the same with a traditional therapist. Of course, if you need someone who is caring and understanding, even if they didn't go to some fancy college, they can still be very helpful and good at what they do.
How to Find a Qualified Professional Online Therapist
Maybe finding the credentials of an online therapist isn't as easy as seeing their plaque on the wall with their degree.
So how can you be sure you are choosing a professional therapist online? There are a few ways you can make sure not to give your money or divulge your personal information to someone less than trustworthy.
The first thing you need to do is make sure that you found their site through a good source. You shouldn't always trust an ad or listing in Google.
Do some research before you give any kind of information or payment. Check through a list of things first.
Is the website secure? When you arrive at the website, look at the address bar at the top of your screen. Is there a picture of a lock before the website address? This means that the website is secure.
You can also easily take a look at the quality of the website itself. Is the content poorly written? Are there grammar mistakes or choppy English language? What type of information is on the site? Is it generic or spammy?
Another important thing to look for is contact information. If the therapist is a real, qualified online psychologist, they will list things like their phone number and address. If you can't find this information on their website, it's probably not a good idea to trust them.
*THE ABOVE IS NOT, AND SHALL NOT BE CONSIDERED AS, A PROFESSIONAL OR MEDICAL ADVICE.
We receive advertising fees from the service providers we rank below. Advertising Disclosure
learn more